Groups
At least 15 visitors required
€5.00
price Full
| | |
| --- | --- |
| | All prices shown include pre-sale rights |
Select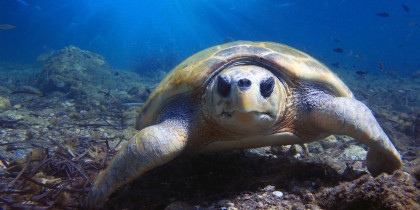 Are you a group? Don't miss this special price reserved to you. At the Turtle Point (Portici) and Gulf of Naples Observatory, you will enter a unique facility, where there are animals in care and where the sea is studied.
Turtle Point
At the Turtle Point and Observatory of the Gulf of Naples you will enter a unique structure, where there are animals in care and where you study the sea to provide details on its composition and its health.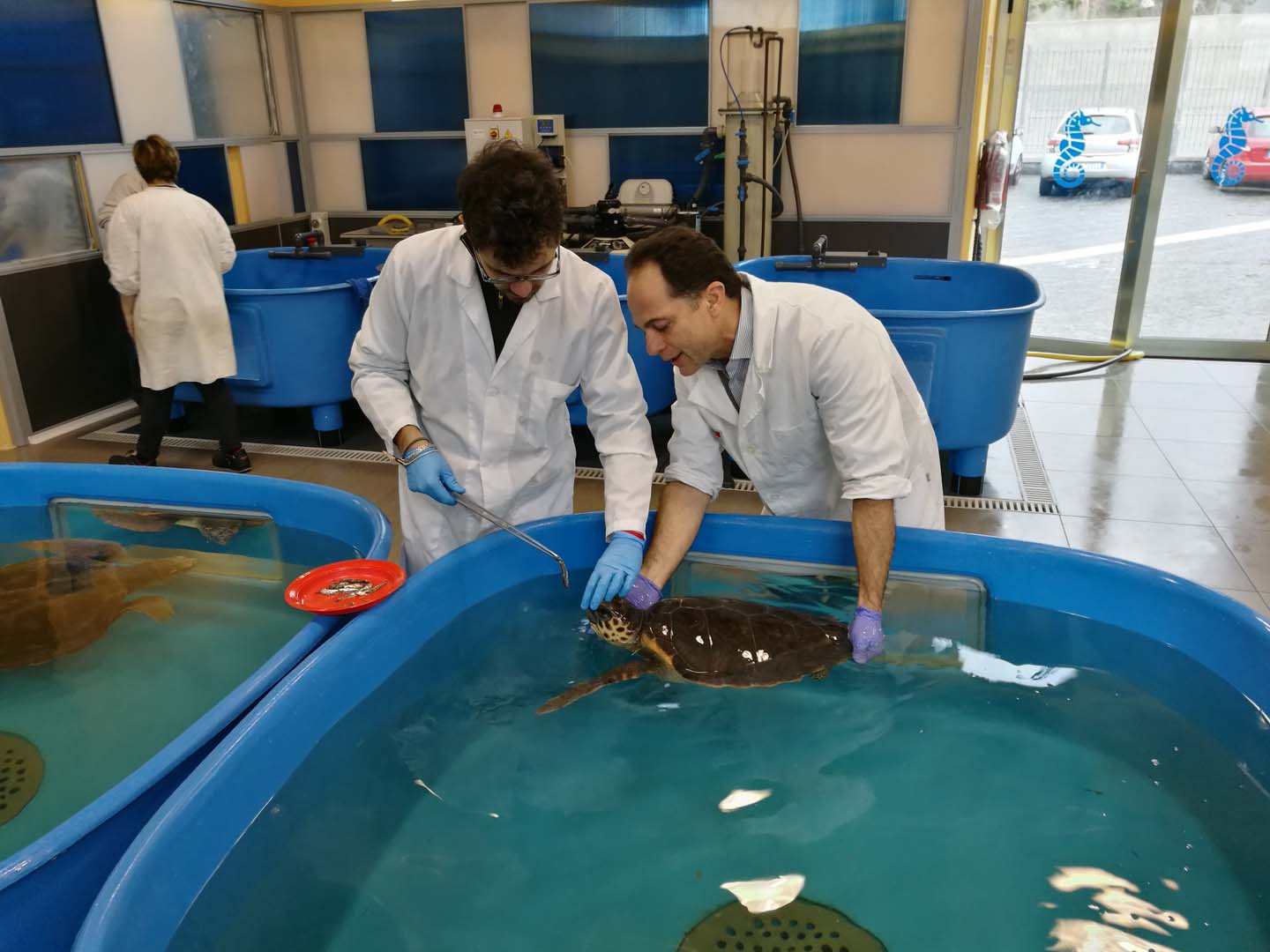 The visit will start from the six thematic aquariums set up in the entrance hall, surmounted by real-sized models of the great marine vertebrates, where our guides will explain to you carefully six of the eleven descriptors developed by the European Directive for the evaluation of good environmental status.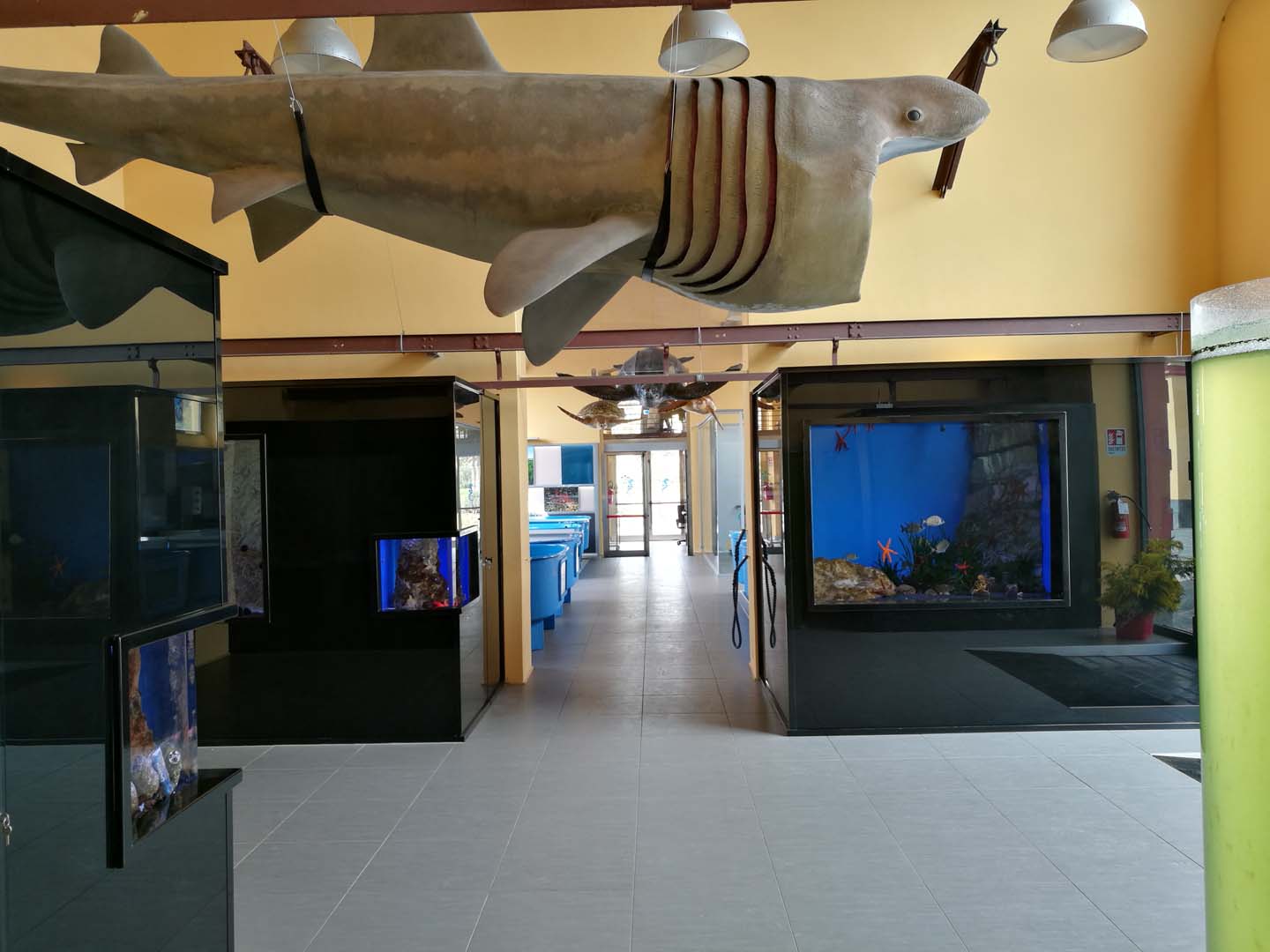 You will then learn what is meant by maintained biodiversity, what are the non-indigenous species, what are the fish populations exploited for commercial purposes, the meaning of eutrophication of human origin, the integrity of the seabed, how the waste causes damage to the environment coastal and marine.
Soon after, more aware of what is underwater, you will have a privileged access to the encounter with the sea turtles being treated in our Recovery Center.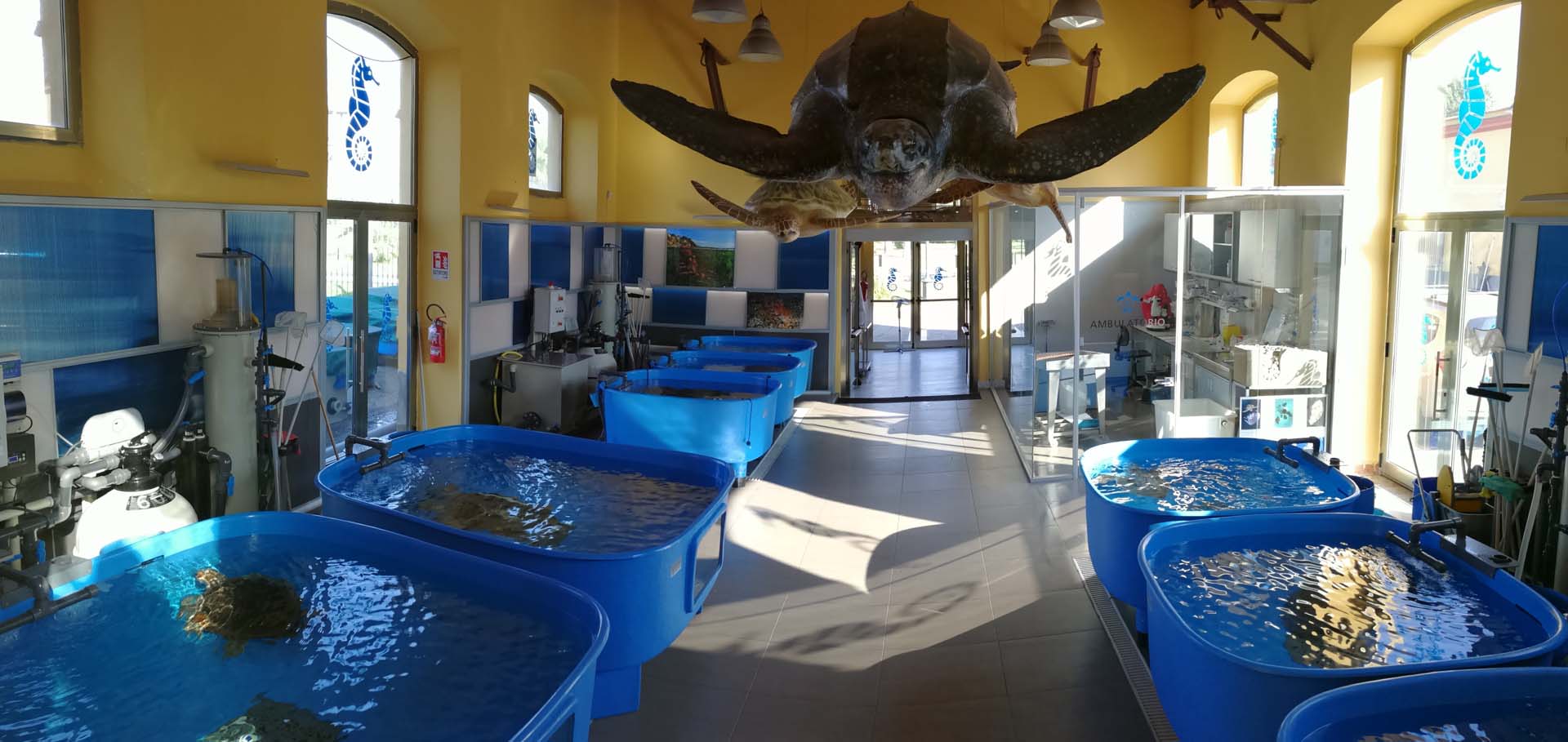 It will be an extraordinary and exciting experience, in direct contact with an ancient animal that we consider our sentinel and ambassador.
You will leave the turtles to swim in the rehabilitation tanks to continue browsing the large touch screen of the multimedia room, looking for our old "patients" returned to the sea and equipped with a satellite GPS to track their movements.
Come and visit us, your visit will support our work in the service of Nature. Because there is no Culture if Nature is not known!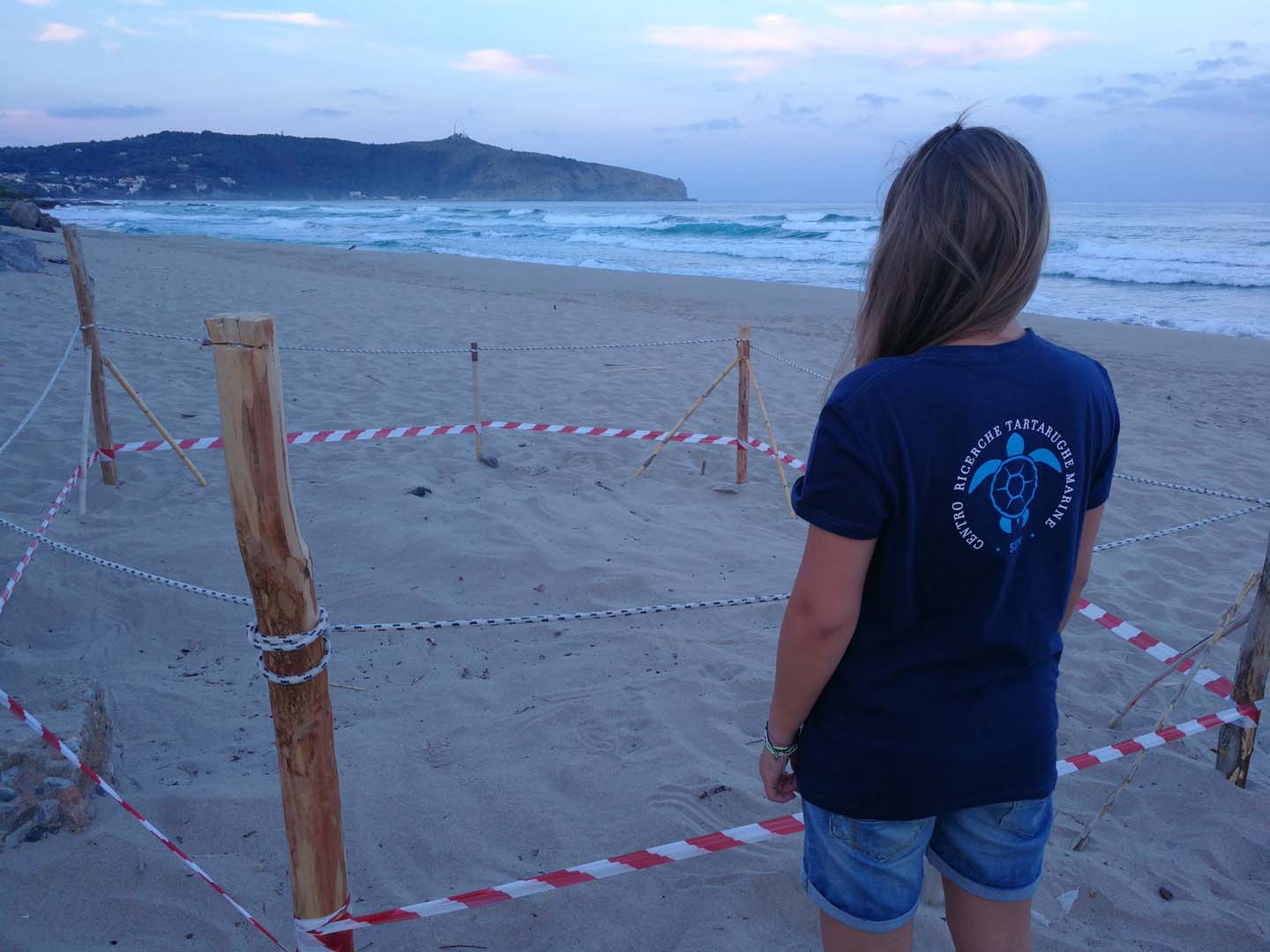 Features
Duration: 1 ora
Tickets available for purchase: from 15 to 20 (based on availability)
Includes guided tour in:

Italiano (Minimum visitors: 15)
hour: From Tuesday to Friday 9:00 - 14:00 (last admission at 13:00) Saturday and Sunday 9:00 - 17:00 (last admission at 16:00)
This ticket is not refundable
Warning
This ticket provides special warnings
Read
You better book on-line!
you always have these benefits included
Free to change date and time

Instant ticket

Skip the line

Relax

The environment thanks you

Easy and stress free

Secure Payments

Personal area and help desk
Prices
| | |
| --- | --- |
| | All prices shown include pre-sale rights |
How to reach the property
Turtle Point
Via nuovo macello, 16 - 80055 Portici (NA)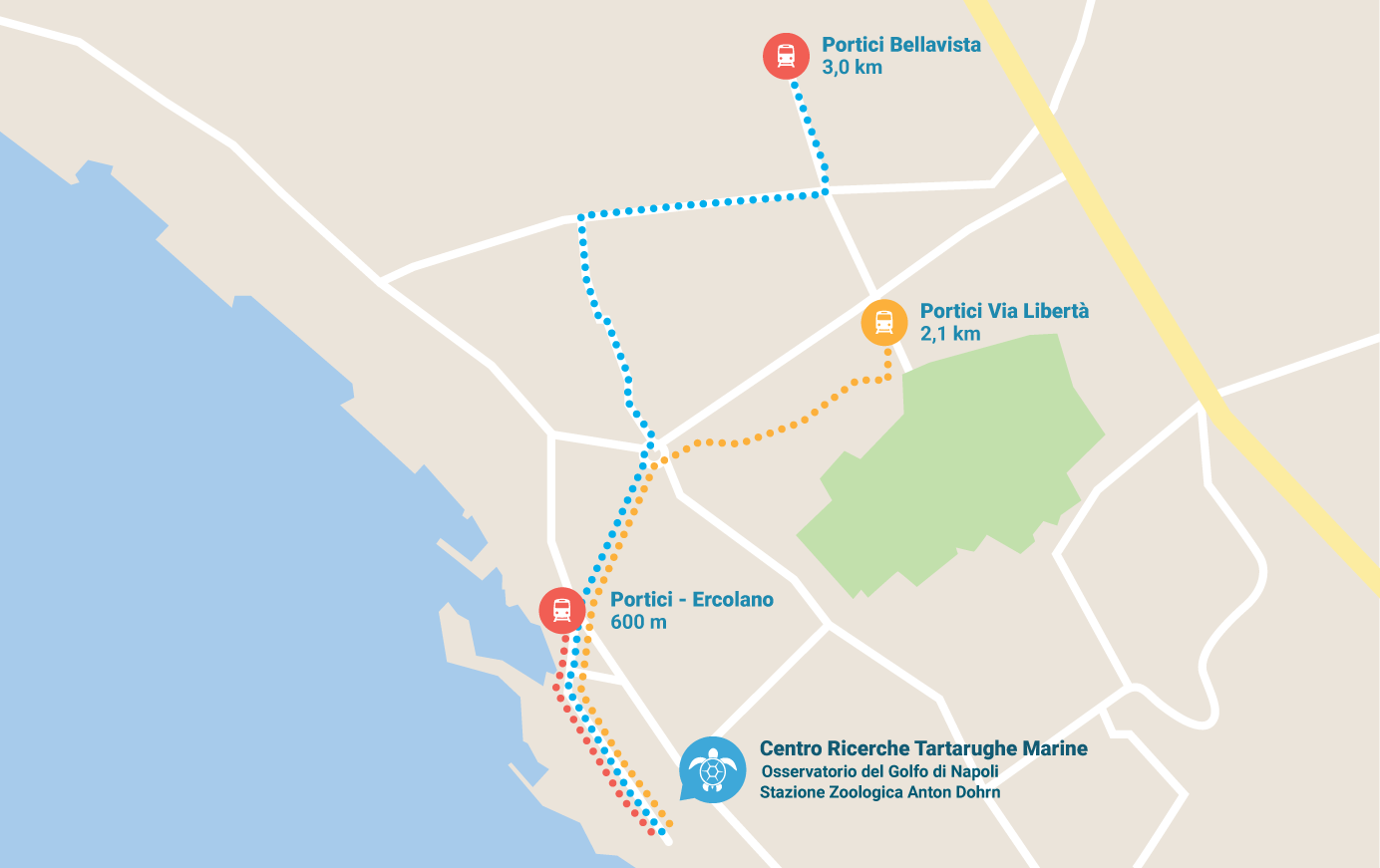 Portici - Ercolano (Trenitalia)
600 m
Portici Via Libertà (Circumvesuviana)
2,1 km
Portici Bellavista (Circumvesuviana)
3,0 km
The opening hours of the structure
09:00 - 14:00 | from Tuesday to Friday
09:00 - 17:00 | Saturday and Sunday
Online ticket office contacts
Structure contacts
+39 0815833601 (from Tuesday to Sunday. 9.00-17:00)